WEALTH & LUCK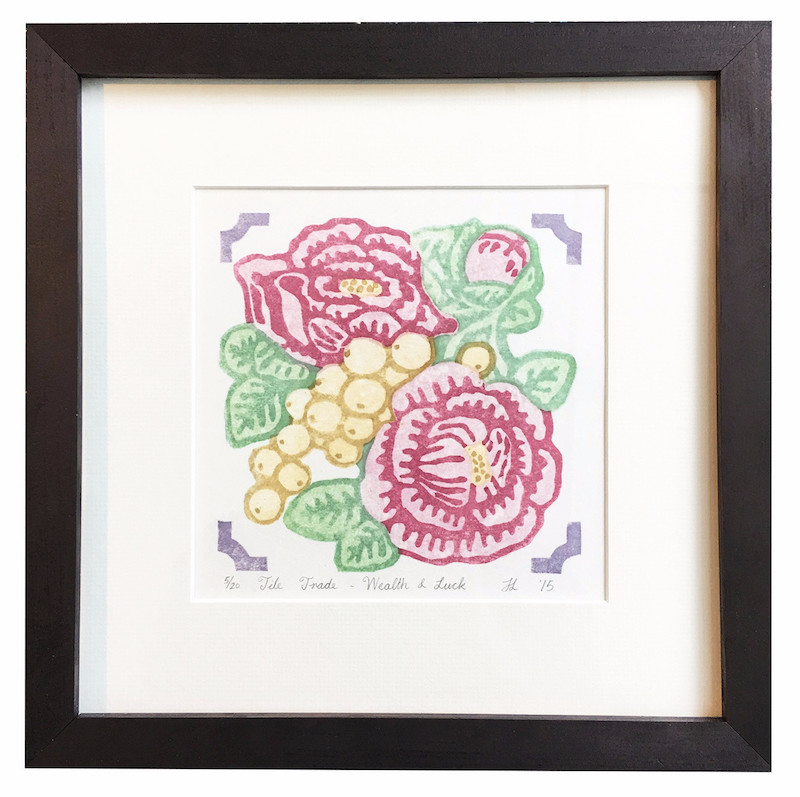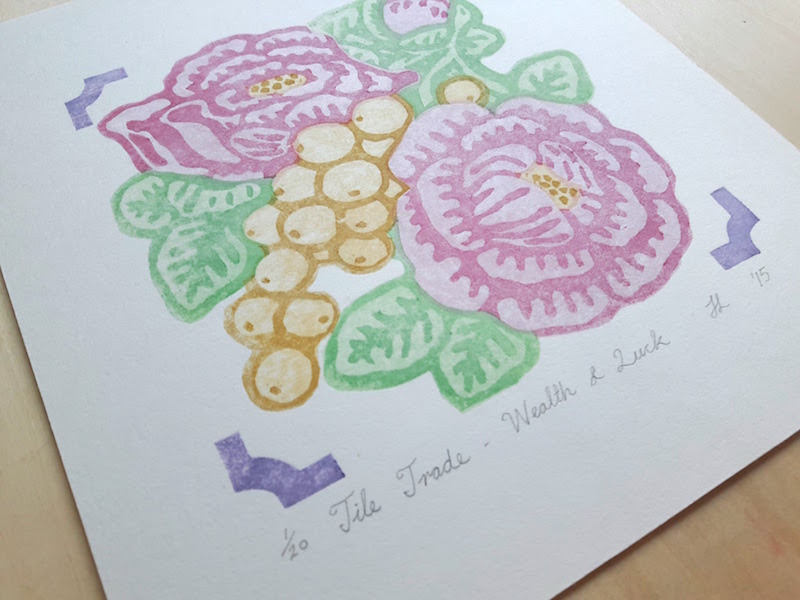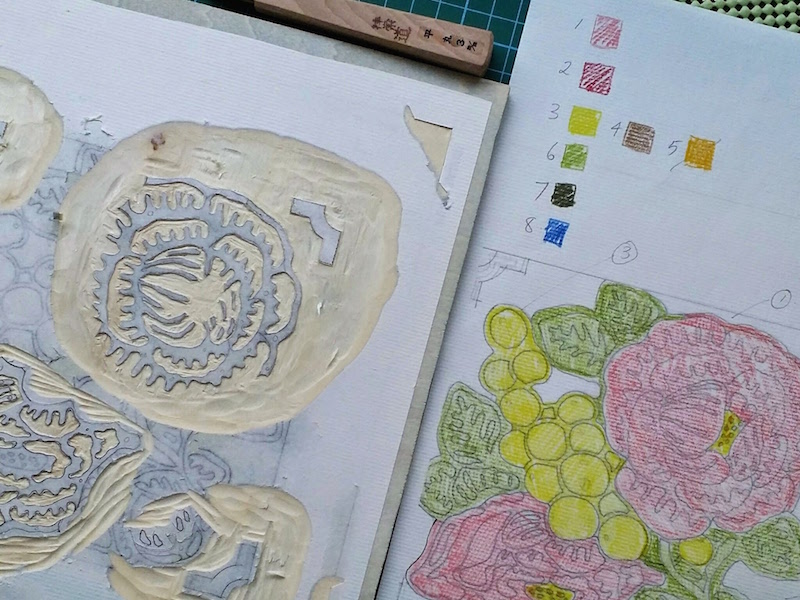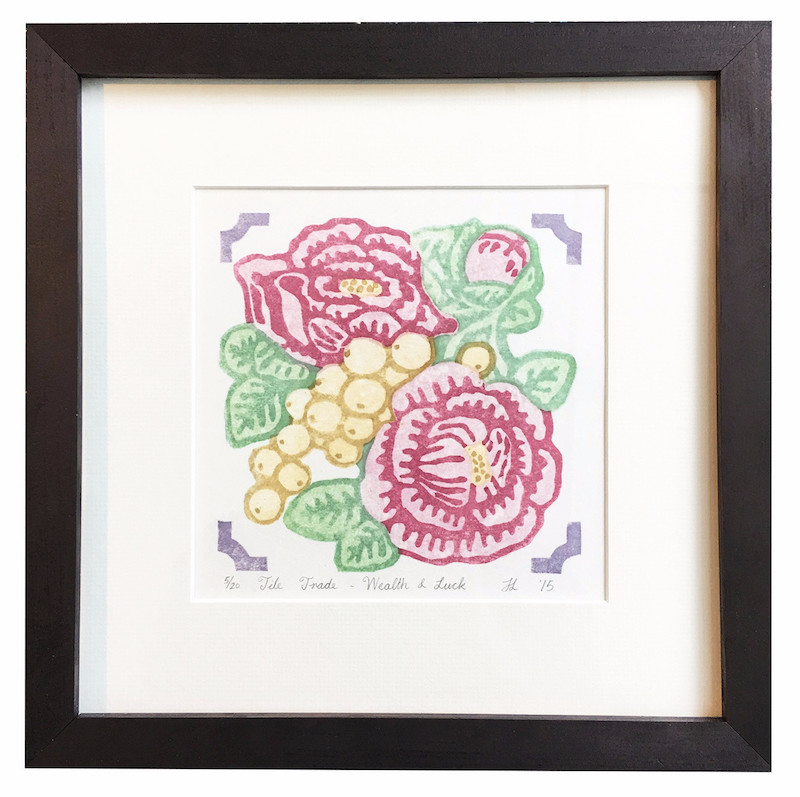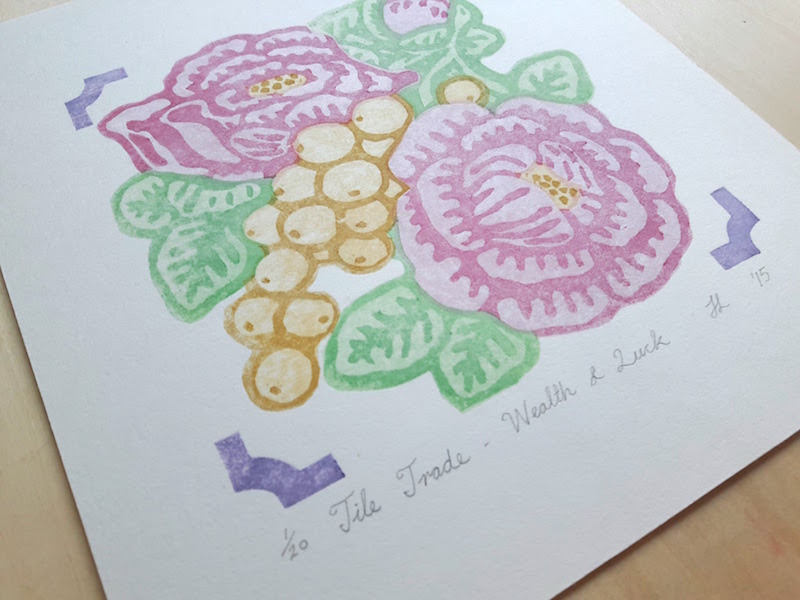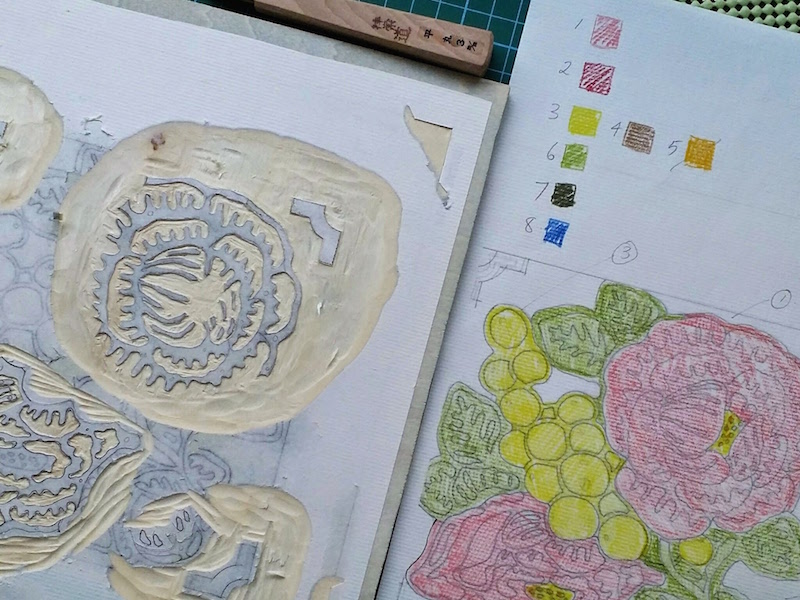 WEALTH & LUCK
Print Story
Wealth & Luck is one of a series of Japanese woodblock prints inspired by early 20th century export tiles found in many Chinese Peranakan homes in Singapore. Custom-made to the eclectic taste of the Straits Chinese, these tiles made by manufacturers in Japan. Local tile experts in Singapore tell me that artists were sent to Japan, where they were commissioned to draw images of fruit, flowers and animals considered auspicious in Chinese culture.
Peonies 牡丹 (mudan) are often used to symbolise richness, happiness and success. Loquat 枇杷 (pipa), the yellow grape-like fruit featured, is considered lucky or a sign of good fortune as the fruit ripens in early spring. With my personal connections to Singapore and Japan, I found it fascinating to learn of this some 100-year-old story of cross-cultural customisation and collaboration.
Hand-printing Process
This print was carefully created by hand using Japanese woodblock printing, a technique made famous for its use in Ukiyoe prints. After designing and carving multiple wooden blocks, watercolour pigments and a bamboo baren were used to print on specialist Japanese washi paper.
Artist Signed Handmade Print
Japanese woodblock print on specialist washi paper, open edition
Size: 21cm H x 23 cm W
Framing available for Singapore customers only in Black or Ash Pine. Please indicate your preference upon purchase.
Delivery
Free delivery to Singapore & International within 10 - 20 working days.
Note: This print is a handmade and any slight differences between individual prints are normal. All prints are photographed under natural light or expertly scanned, but may appear slightly different depending on your monitor or the lighting conditions in your home.